"Learn to Code" ~ a one-day workshop
Learn to code and build websites and web apps.
From scratch.
In a single day.
Even if you've never written or seen a line of code before.
Coding is about creativity and expression. It brings mental clarity and logical thinking, and it demystifies the Web.
---
---
What people are saying
"Brilliantly informative, fun and useful. This is an ideal course for anyone who wants to learn basic HTML, CSS and Javascript, or anyone who needs a refresher session in any one of these languages."

~ Dan Harris, digital producer at The Times
"I was nervous about learning HTML, CSS and JavaScript because I don't think I have a head for programming and have felt out of my depth when trying to teach myself. But this was the friendliest, most welcoming course I could've hoped for: not at all intimidating.

By the end I really felt I'd achieved something, and not just a basic working knowledge of the three languages, but the beginnings of a proper conceptual understanding of computer programming as a whole."

~ Kate Roberts, user experience designer
Who's it for?
You're a designer and want to understand the impact of your designs and speak to clients with confidence.
You're a project manager, keen to demystify the technology used in your products.
You're an employer and want to understand how your web developers think or improve the coding skills of your team.
You're a teacher, wanting to improve your skills with ICT in the classroom.
You run your own projects and want to bootstrap their websites
You're thinking of taking the very first step of a bold new career…
What you'll learn
By the end of the day, you'll have learned to write the basics of the languages that run every website, page and application on the Web:
HTML is the language that describes the content on a web page.
CSS adds styling to the content, such as colours, text size and layout.
JavaScript is used to make the content interactive.
What you'll need
Confidence with using the Web and using a computer, and access to a laptop that you can bring along (or contact us if you'd like to borrow one).
Who's teaching?
Tom Parslow, Premasagar Rose and Pete Goodman — all Brighton-based professional web developers and teachers of web technology.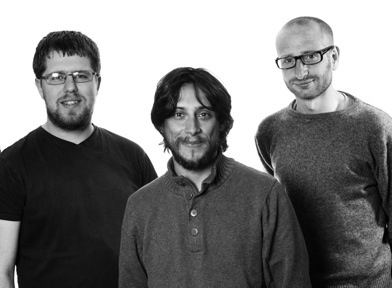 Any questions?
If you have any questions about this workshop, or if you'd like us to come and teach this in-house within your company, then please get in touch: codingforhumans@L4RP.com
Buy tickets
You can also get tickets directly from Eventbrite.
We want to spread this knowledge far and wide, and we've tried to make the workshop as affordable as possible. If you are unwaged and cannot afford it but would greatly benefit from it, please contact us.